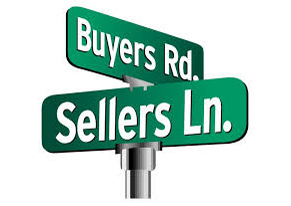 How to Select the RIGHT Real Estate Professional

 Selecting a Realtor is similar to selecting other professional services (e.g. legal services, tax preparation, financial planning, medical, etc.). Given the financial importance of selling or buying a home, you need the best Real Estate Professional you can find. How do you evaluate a REALTOR® to ensure you are getting the best?
Here are some important factors to consider in selecting your REALTOR®:
FACTORS AND QUESTIONS TO ASK A REALTOR®:                         WHY THIS IS IMPORTANT TO YOU:
Committed to Your Results

"How do you get results for you clients?"

"What results have you achieved for your clients?"

A REALTOR® who is committed to you acts in a true fiduciary (consultant) capacity. This is a special relationship of trust, confidence and responsibility to you. These full time advisors are highly educated and provide expert guidance for you.

 "What is your negotiation background and training?"

The ability to negotiate and influence others ultimately optimizes YOUR overall value and maximizes YOUR net profit. Finding a highly skilled negotiator should be a top priority.  Look for a CNE or Certified Negotiation Expert in your area.

 "How will you market my property?"

The marketing plan for your home determines penetration into the Buyer market which generates offers for you to negotiate. Look for a comprehensive marketing plan to reach as many Buyers as possible.

 "What strategy do you use for the initial list price?"

Pricing your home correctly from the beginning is absolutely key to getting the best price for your home.   Price your home too high initially and you'll likely have to take a below market price later.  Look for an agent who can demonstrate to you why a particular price is appropriate.

 "Tell me about the purchase agreement and how you will protect me from potential liabilities."


The Texas Residential Purchase Agreement (plus other legal documents) requires in-depth knowledge and understanding to protect you from lawsuits and other legal liabilities.   Knowledge of all legal documents also helps ensure your deal won't fall apart due to a technicality and protects your hard earned money.

 "Are you a full or part time REALTOR®?"

A full time REALTOR® (vs. part time) will always be available to you.  A full time REALTOR® also has time to invest in training and development which ultimately benefits you.  The benefits of experience are greater with a full time agent.

Training/Certifications/Designations

 "What real estate training do you have?"

Ongoing education helps develop a higher level of expertise which is used to your benefit.   Certifications and designations demonstrate a professional approach that ultimately helps you get better results.  Catalano & Associates Realty's managing broker has earned the e-Pro, GRI, and CNE certifications.

"Tell me about your background and how that will help me in selling or buying my home."

A broad background and varying experiences helps develop the ability to handle complex situations which can lead to better results for you.

 "How do you handle the details leading to closing?"

A good agent personally tracks each and every step in the closing process to reduce the risk of a delayed closing or a failed deal.  You should have one point of contact and your Real Estate Professional should keep you in the loop regarding details and deadlines.

Full Service vs. Discount Brokerage

"What services are included in your commission?"

A full service REALTOR® uses more approaches and spends more personal marketing money to help generate broad interest in your property that gets YOU the best results.  Catalano & Associates Realty offers Full Service Listings, Click Here to find out more.
At Catalano & Associates Realty, we strive to protect you from surprise and work through difficult transactions with ease.  We have assembled a top notch team of professionals to help

First Time Home Sellers

sell their home.  And, for a limited time, we are offering a discount of $1,000 to first time sellers who buy another home with Catalano & Associates Realty.  This offer is only for

First Time Home Sellers

via this website, so

Act Now

!

If you are interested in our

First Time Home Seller Guide

and $1,000 saving certificate, please Click Here to request the packet with a multitude of tips for sellers, as well as some documents you will need to get started.