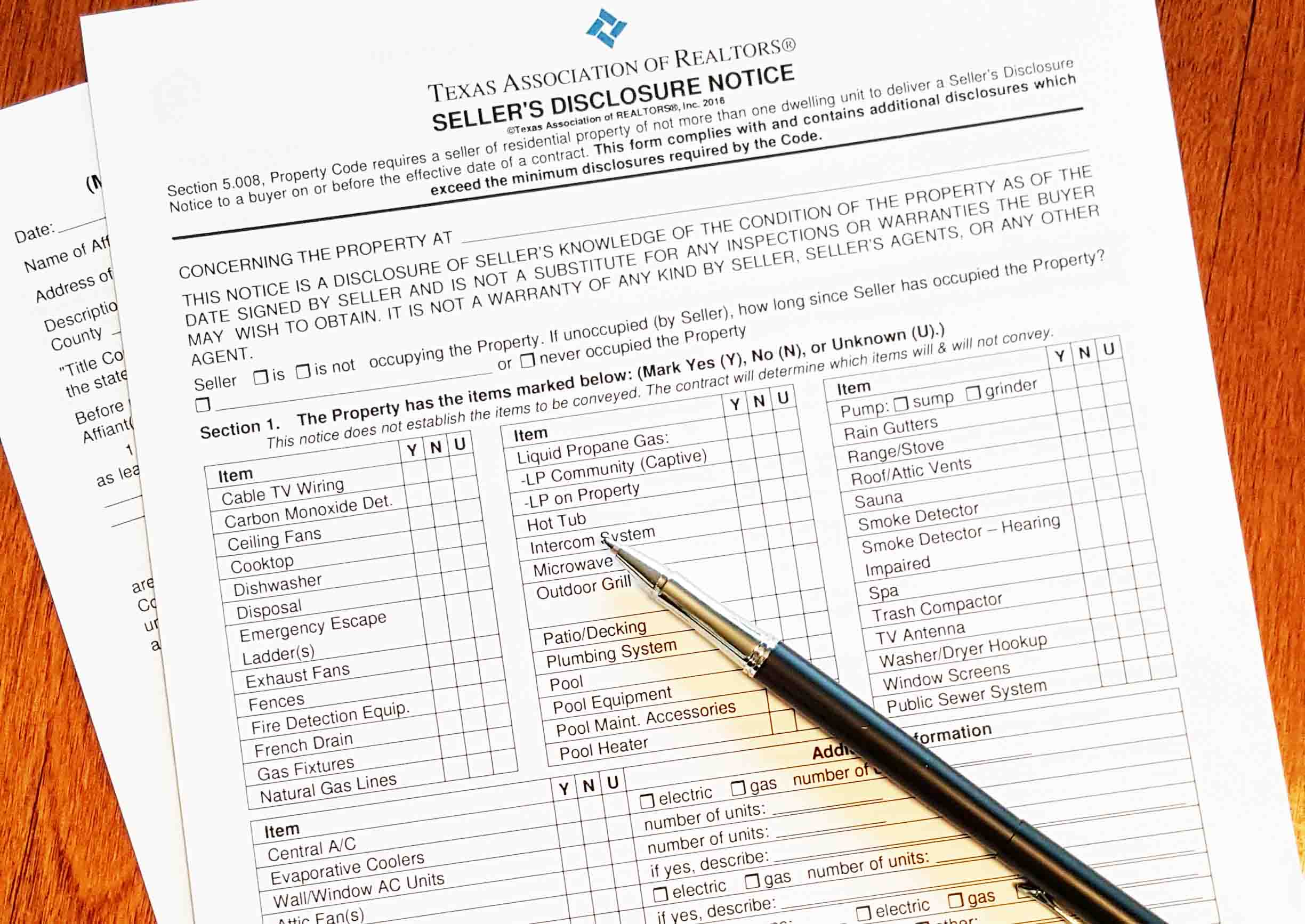 What documents will I need in order to list my property for sale?
Many sellers have this same question, and your Realtor should have you covered by providing the following documents to you:
Sellers Disclosure Statement – Discloses what you know about the condition of the property
T47 Property Affidavit – Note any changes to the existing survey
Information About Brokerage Services (Required Disclosure by the Texas Real Estate Commission)
A Listing Agreement – Outlines Catalano & Associates commitment to you and the details of your listing arrangement
Sellers Estimated Net Proceeds – An idea of your net proceeds on the sale of your property at a specific price
Lead Based Paint Addendum (if your property was build before 1978) – Disclosure
Information About On-Site Sewer Facility (if you have a septic system) – Disclosure
Other documents may be needed, depending on your specific situation.
Other documents you may need to locate or create:
A list of the updates/upgrades you have completed since purchasing the home
The survey from when you purchased the property (or the name of the title company that closed your purchase)
A list of items that appear to stay with the house, but you actually want to take with you.  Some examples:

The curtains that match your decor
A fancy ceiling fan, home automation equipment,  or specialty light that you want to take to your next home
Speakers that are mounted to the wall/ceiling, but you plan to remove when you sell the property
Hot Tub, Spa, Swing Set, etc.

Any previous real estate inspections from the past 4 years
An Elevation Certificate (if your property is located in a flood zone and requires flood insurance)
Some of these documents will already be included in your exclusive

First Time Home Seller Guide

to help prepare you to list your property.  We will also include staging and showing tips, curb appeal advice, and inexpensive improvements that make an impact.
Click Here to request the guide from Catalano & Associates Realty's

First Time Home Seller Program

!  For a limited time, our broker, Christina Catalano, has also authorized a $1,000 savings certificate for qualified

First Time Home Sellers

!